PROJECT REFERENCES
Views:17 Author:Site Editor Publish Time: 2017-07-16 Origin:Site
KEDA has contracted clean coal gasification system:10kNm3/h series 43 sets, 20kNm3/h series 26sets; 40kNm3/h series 11sets, 60kNm3/h series 3 sets. Application field cover ceramics, aluminum refinery, glass, non-ferrous metallurgy, power generation, coal chemical industry.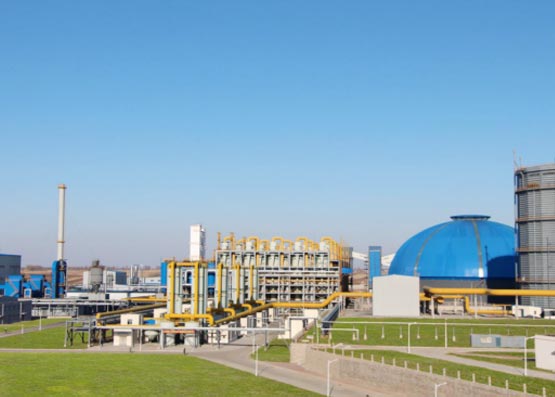 Shenyang Faku project:
It was estabilish in Apr.2010 with total investment capital USD 150 million, and occupies 320,000m2, which offers an energy supply solution for ceramic producer in Faku country.
So far, Shenyang project has 22 sets of 10kNm3/h gasification system. This project has supplied coal gas to Faku ceramic industrial park in Oct.2012, which annual out-put is 1.3billion Nm3.The heat value is more than 1600 kcal/Nm3, with mixture of oxygen-enriched air and steam as gasification agent.
After the project is completed,30 sets of two-stage fixes bed gasifier have been replaced. The project has obvious energy-saving and emission reduction effects as shown below:
| | | |
| --- | --- | --- |
| Item | Unit | Quantity |
| SO2 | (t/a) | 750 |
| Phenol wastewater | (t/a) | 44800 |
| Coal consumption | (t/a) | 56000 |