KEDA SUREMAKER is going to do the technology achievement presentation on the 6th ICAAC as gold sponsor
Views:20 Author:Site Editor Publish Time: 2018-08-13 Origin:Site

KEDA SUREMAKER is going to participate in the 6th International Conference on Autoclaved Aerated Concrete from the 4th to the 6th of Sep 2018 in Potsdam, Germany as gold sponsor. The conference will bring together numerous international experts to discuss issues, share ideas and gain insights into the trends, innovations and challenges of Autoclaved Aerated Concrete.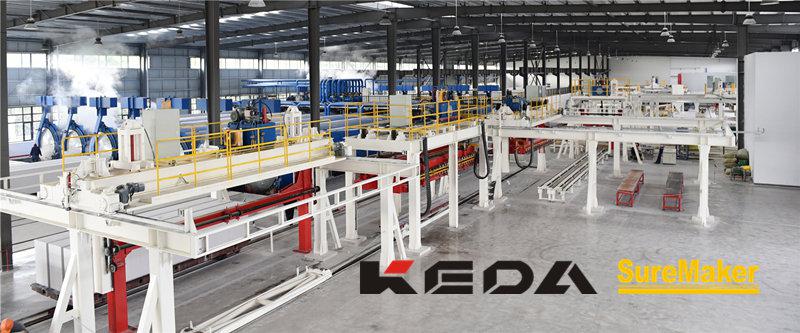 KEDA SUREMAKER is always committed to improving considerate service through advanced technical innovation and customized design for the win-win cooperation with our clients from all over the world. During this conference, our MD Mr.Chadwick Chen and CTO Mr. Shunwu Xu will present KEDA SURMAKER AAC production technology with the concept of customized design ,and the related paper will be published in the Wiley Online Library.
Looking forward to meeting you in Potsdam!
Previous International Conferences On AAC
¬ 5th International Conference on Autoclaved Aerated Concrete, Bydgoszcz, Poland, September 15-16, 2011
¬ 4th International Conference on Autoclaved Aerated Concrete, Kingston, UK, September 8-9, 2005
¬ 3rd RILEM Conference, Zürich, Switzerland, 1992
¬ 2nd RILEM Conference, Lausanne, Switzerland, 1982
¬ 1st RILEM Conference, Göteborg, Sweden, 1960
Conference Topics
¬ Construction and housing in the 21st century
¬ Calcium-silicate-hydrate-chemistry: what is the status of research?
¬ Environment, sustainability, recycling
¬ Masonry: from tradition towards Europe 2020 and beyond
¬ Energy efficient buildings: which products do we need?
¬ Physical properties: heat-, moisture-, sound- and fire-protection
¬ Codes and standards
¬ Global challenges of applied research and structural engineering with AAC